Community Engagement
In May and June we ran our first in-person reconciliation reflection sessions with ClimbingQTs at Northside Boulders Northcote and Scouts Victoria in Clifton Hill. The sessions were 1-1.5 hours, and provided prompts for reflection on key topics like the concept of Country, and were a forum to explore principles of reconciliation, and prompts for further independent thinking and exploration. The sessions provided the opportunity to have deep and challenging conversations, and in particular, the opportunity to talk respectfully with others about digesting changes in the governance of Country and what it means for climbing and for our identity as climbers.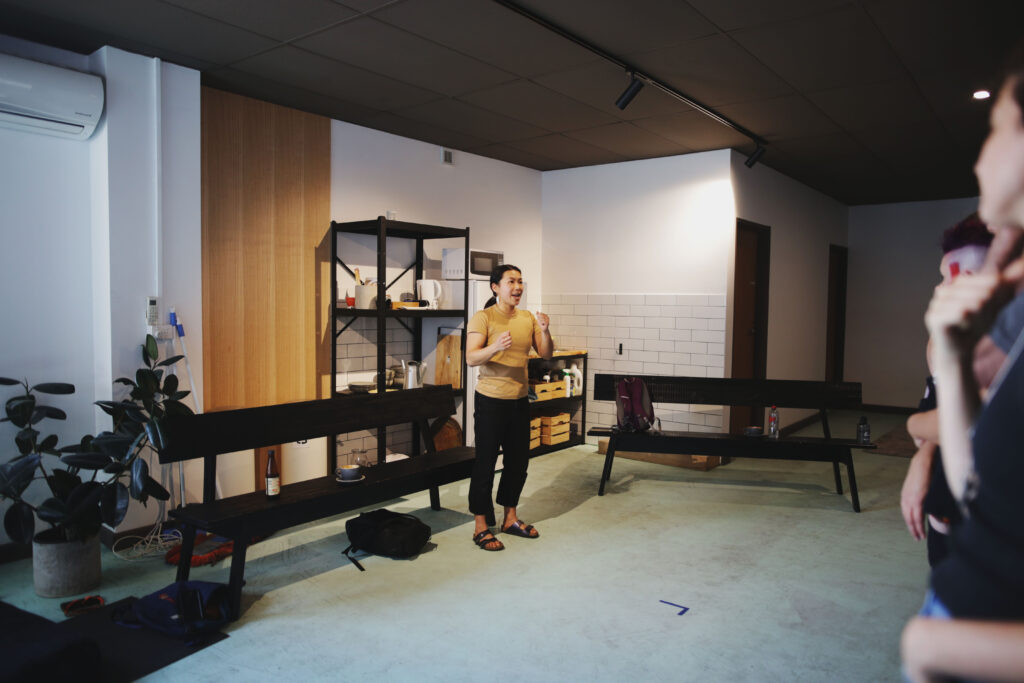 In June, GWRN spoke at the Climbing QTs Gym to Crag session for new climbers at Climbing Anchors Collingwood, alongside Campbell Harrison and Cassidy Lee. At the session, we provided an introduction to GWRN and its work and an overview of the current situation in Gariwerd and Dyurrite. GWRN received very positive feedback from audience members.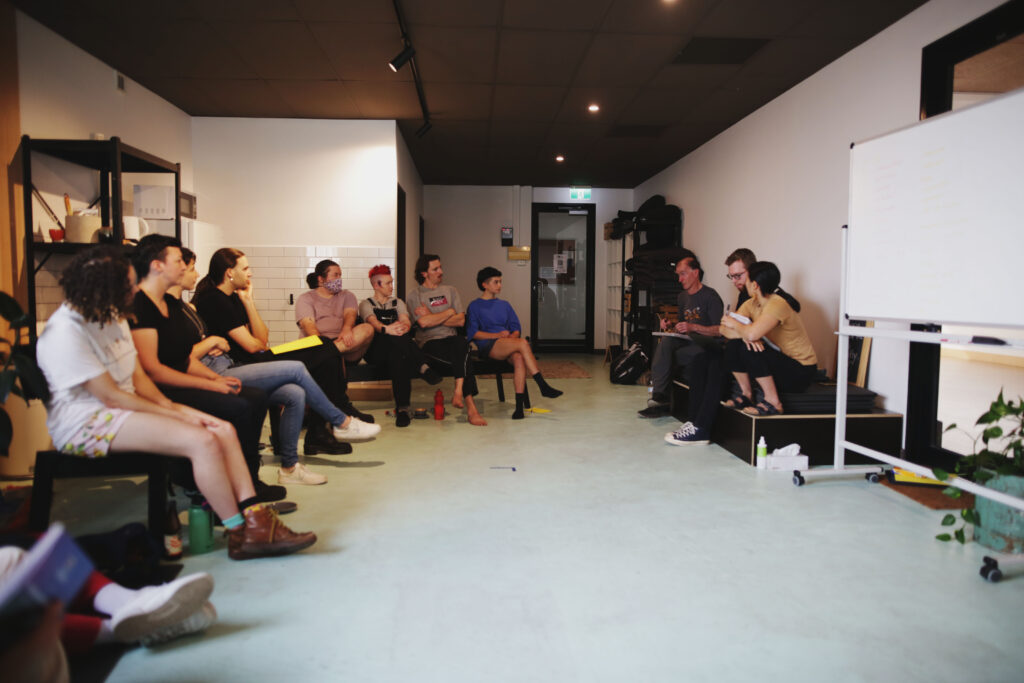 Climbing QTs will host more GWRN reconciliation reflection sessions, and may hold more Gym to Crag sessions going forward, so if you're interested in attending one of these sessions please keep an eye on their events notices. GWRN will advertise publicly available reflection session opportunities as they come up.
Climbing Victoria Advisory Council Involvement
Over the past eighteen months, GWRN has been invited by Outdoors Victoria and Sports Climbing Victoria to participate in discussions about the establishment of a state-wide climbing peak body. Following the comprehensive governance review undertaken by Outdoors Victoria last year, the project is currently in the stage of developing terms of reference for an advisory council that will steer the activities of the peak body.
GWRN is providing input on how the terms of reference can promote and support reconciliation to inform the work of the peak body. We are thankful to Outdoors Victoria and Sports Climbing Victoria for their advocacy in this space. Institutional integrity is one of the five pillars of reconciliation, and we hope that through building the peak body, the climbing community will be able to achieve respectful, diverse, inclusive and professional representation at the state level. We look forward to constructive dialogue with the other member organisations and thank them for the work so far.
Walk on Country with Traditional Owner John Clarke
A few months ago we were lucky enough to get out on Country with John Clarke, Gariwerd Traditional Owner and proud Kirrae Whurrung man. It was a fantastic afternoon.
John very kindly offered to host a walk and talk in the Gariwerd cultural landscape, in recognition of Reconciliation Week and the theme 'More than a word, reconciliation takes action'. The intent was to build and strengthen relationships and understanding and create an opportunity for us to listen, learn, share perspectives and get to know each other better. Something that GWRN was very keen to support.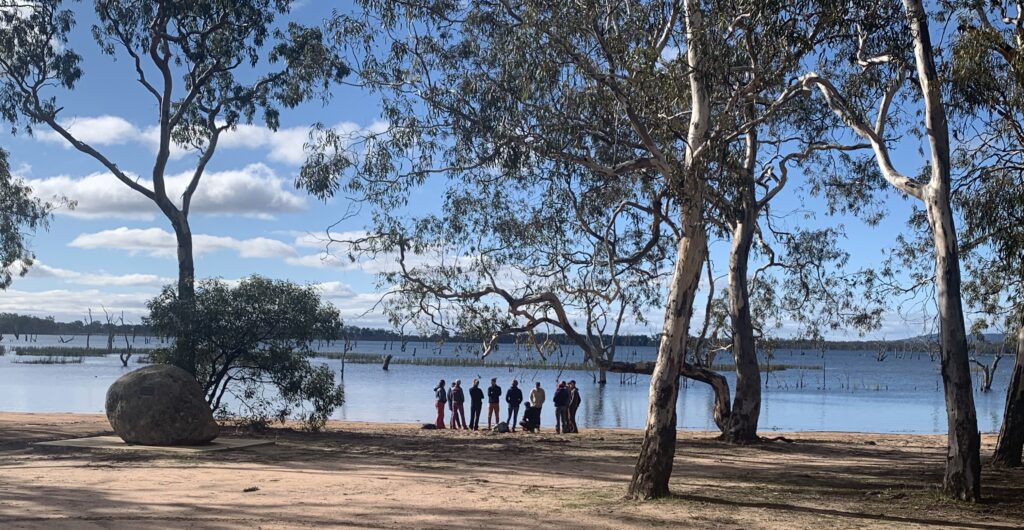 This was a small group event to facilitate free flowing conversation and to allow everyone to feel comfortable and contribute. After a few Covid hiccups and reschedules we were able to get together (in a Covid safe way) with a handful of GWRN members, organisation representatives and individuals from the climbing community.
We gathered on the shores of Lake Fyans where John shared some of his story and spoke about community, Country and connection. We shared stories, perspectives and reflections.
The conversation continued over lunch, a BBQ that we were gratefully able to put on courtesy of a grant from Reconciliation Victoria. We then moved on to Bunjil's Cave with more conversation and questions. The conversation was varied, open and honest… No subject was off limits but respect was crucial.
We are sure that we could speak for everyone present when we say that we left with plenty to reflect on.
We would like to thank everyone who attended for their willingness to listen and learn and the honesty and respect they shared. It was truly appreciated and made for some great discussions.
On behalf of everyone who participated, we would sincerely like to thank John for his time, generosity, willingness to share and his eloquence.
We had planned another session but unfortunately, due to the nature of the uncertain times we are currently in we have put all plans on hold. Both GWRN, John and other representatives of the Gariwerd Traditional Owners, hope to host more on Country walks and talks in the future.
Update on Gunigalg (Taipan Wall) and Dyurrite (Mt Arapiles)
Traditional Owner organisations: understanding representation in Gariwerd and Dyurrite
We have received a number of questions regarding how Traditional Owners are represented across Gariwerd (the Grampians National Park) and Dyurrite (Arapiles State Park). Matters concerning Gariwerd involve three Traditional Owner groups as represented by Barengi Gadjin Land Council (BGLC), Eastern Maar Aboriginal Corporation (EMAC) and Gunditj Mirring Traditional Owners Aboriginal Corporation (GMTOAC). In short, we refer to the three groups as the Gariwerd Traditional Owners (GTOs). In Gariwerd, we conduct all of our work jointly with the GTOs. At Dyurrite (Mt Arapiles), the Traditional Owners are represented by BGLC. In support of self determination, it is important for us all to be aware that each place is culturally unique and that any assessment process must be worked through fully respecting these individual differences and needs.
Recreational Use Assessments in Gariwerd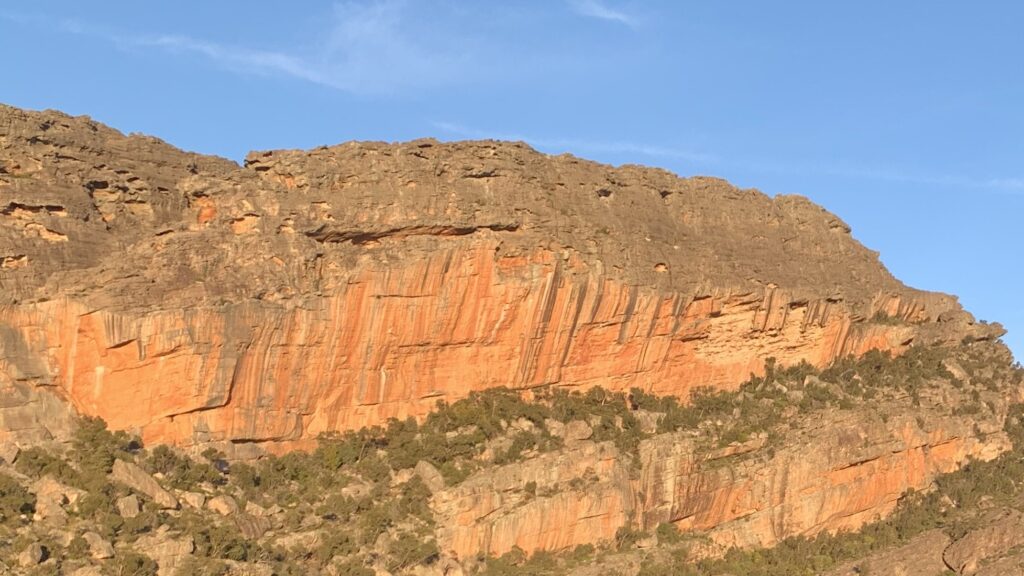 We note there has been a fair bit of discussion, and confusion, about the assessments GWRN has been involved with at Gunigalg/Taipan Wall and how these relate to Parks Victoria's assessment of environmental and cultural values at climbing sites. First, if you have not had a close read of our releases and Q&As from last year on the Gunigalg/Taipan Wall recreational use assessments, we'd invite you to take a look.
Our involvement has been to provide information directly to the GTOs about how climbing activities intersect with cultural values. We were invited by the GTOs to do this work because of the relationship we have formed with them over the past two years. The GTOs asked for GWRN to support them in making informed decisions about how to manage the overlap of cultural and climbing values, rather than just close areas. It is not our place to share any of the information that was jointly developed because it contains culturally sensitive information – if and when the GTOs want to share information, we'll help them do that.
Any links between our work with the GTOs and Parks Victoria is via the GTOs relationship with Parks Victoria (PV). We do not provide information directly to PV or make decisions with PV. Our work is designed to support the GTOs in their decision making.
We also think it is worth highlighting how new all of these processes are. It will take time to create solutions to the challenges of working out a respectful and sustainable role for recreational climbing within these cultural landscapes. We hope the recreational assessment processes we are exploring with the GTOs can help set a positive foundation for how things progress into the future.
A big thanks to donors for supporting us
All of us here at GWRN extend our heartfelt thanks to everyone that has supported the work of the network since its inception. We would like to take this opportunity to recognise the financial donations we have received from a number of organisations and individuals:

This kind of support allows us to keep the lights on here at GWRN and to carry on with the work that's underway. We encourage you to support those businesses that support reconciliation and who share values of respect, trust, and the promotion of the cultural values and heritage of Traditional Owners and the laws that protect them.
For those who want to further support the work of GWRN go to our website to see more of what we are doing and how you can help. https://gwrn.org.au/