About GWRN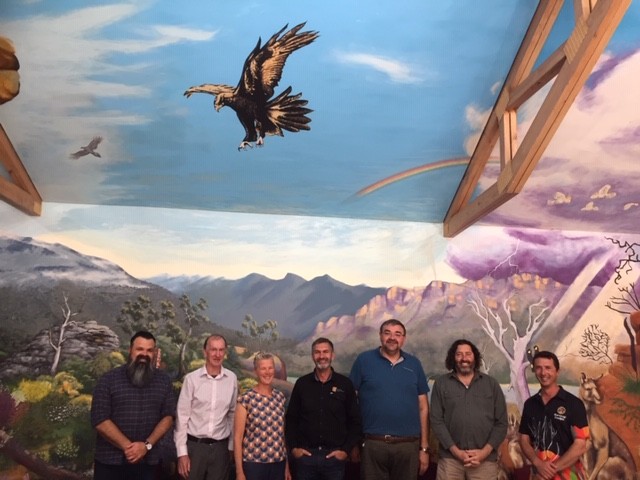 The Gariwerd Wimmera Reconciliation Network (GWRN) was started by members of the Victorian climbing community who live and climb in Gariwerd and the Wimmera. We grappled with the idea that climbing, something that we love and value in our lives, and climbers' actions have been hurtful towards Traditional Owners. We recognised that a reconciliation approach and relationship was missing between the climbing community and Traditional Owners, as is often the case in Australia more broadly.
Our vision is that the Gariwerd and Wimmera cultural landscapes, communities and visitors are strengthened by respectful and enduring relationships between Traditional Owners and non-indigenous people. We acknowledge our true history, celebrate Culture, Country and knowledge, and support Traditional Owners' self-determination, so we can proudly share a future together.
A future that we can all be proud of is based on respectful and enduring relationships – hearing and respecting Traditional Owner voices – so that we can forge a positive path forward together. We hold great hope for reconciliation at the start of this journey.
The purposes of GWRN are:
Build respectful and enduring relationships between members and Traditional Owners of the Gariwerd and Wimmera cultural landscapes.
Provide our members with opportunities to learn about reconciliation, and what Country and Culture means to Traditional Owners.
Engage with recreational user groups and other relevant stakeholders to promote reconciliation.
Respect and promote the cultural values and heritage of Traditional Owners and the laws that protect them.
Our work so far…

We are a new network, but have already begun efforts toward our goals.These include:
Building relationships with representatives from the Barengi Gadjin Land Council, Eastern Maar Aboriginal Corporation and the Gunditj Mirring Traditional Owners Aboriginal Corporation.
Providing a space and resources for members to deepen their understanding of reconciliation and of cultural heritage in the Gariwerd and Wimmera cultural landscapes.
Sharing resources on reconciliation with our networks and the climbing community at large.
Participation in National Reconciliation Week.
Becoming a member of Reconciliation Victoria – a state-wide network of reconciliation groups.
The reconciliation journey can be a difficult, painful, and both emotionally and intellectually challenging effort, and we seek to acknowledge and support members in their journey.
We intend to broaden and diversify our activities beyond climbing as the GWRN grows as an organisation – in terms of membership base, the nature of our work and affiliations with other like-minded organisations.